Fragrance Inspiration #139: Bombshell Holiday Version by Victoria' Secret & My Style Icon #38: Dita Von Teese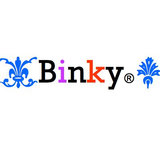 Congratulations Magda_ooo on winning the Michelle Obama challenge! Your look was absolutely perfect for the First Lady, you did such an excellent job and I'm happy to see that HarperLeo had chosen you as winner. Keep on creating in this site, you're such a great talent. Apologies for combining this week's challenge with Fragrance Inspiration, but as always, I'm still behind. :)

I decided to combine these two challenges together because let's face it, I can think of a bigger bombshell this past decade than Dita Von Teese. She's just super sexy and fabulous and I love her retro style too. And luckily I have the perfect dress for her that I have had in my favorites for way too long. About time this dress sees the light of day.

Hope you like what I've come up with and thanks for another great challenges Tanya80 and Magda_ooo!