CASAH #157: Missoni Studded Textured-Leather Boots & The Historians #34: Boogie Nights & The Winonas Relaunch #81: Forever Fur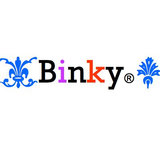 Congratulations Magda_ooo on winning the Alexander Wang challenge, Agent2278 on winning the Jackie Kennedy challenge and Pnklmnade on winning the Stormy Weather challenge! You are all so talented and I'm happy to see you've been crowned winners this week. Apologies for another triple combo but as always I'm in too many groups, there are too many challenges and I'm always scrambling to catch up. ;)

I decided to combine these three challenges together because I think they could totally work as a combo - those Missoni boots have a 70s feel to them, and what's a movie about the porn industry without a little fur, right? Tee hee. I hope this makes sense anyway.

Hope you like what I've come up with and thanks for another great challenges Magda_ooo, Agent2278 and Pnklmnade!