Hott Tops #11: Alexander Wang Asymmetric Cotton-Cashmere Jumper & The Style File #39: Black Friday Shopping Madness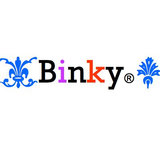 Congratulations Anncaye on winning the Etoile Isabel Marant challenge and ClosetNerd on winning the Wonderful World of Reptiles challenge! You both created such amazing looks, I'm happy to see BeautifulNoise and Natural Born Styler have crowned you winners. Apologies for combining still, oy, I am still way behind. :)

I decided to combine these two challenges together because Black Friday shopping should require a comfortable ensemble, and that Alexander Wang jumper looks to be not only warm but also super comfortable and chic. We don't have Black Friday here, but we do have Midnight Sale every few months in our malls and people do go nuts for it so I can understand the frenzy. I never go to one though. I'd rather pay more than have to fight through a crowd. Hehe.

Anyway, hope you like what I've come up with and thanks for another great challenges Anncaye and ClosetNerd!