Cover Girl #43: Nylon Magazine December 2011 & Wardrobe Department #23: Quinn Fabray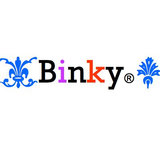 Thank you so much Lanzascoloradas for picking my look as winner of the InStyle challenge and MyLadyBloom for picking me as winner of the River Tam challenge. I'm honored that you both liked my looks, and as always I apologize for combining still. It seems that I can never catch up with this busy site. :)

Obviously the reason behind this combo is a no-brainer. I chose Quinn Fabray for this week's Wardrobe Department and this December 2011 Nylon cover with Dianna Agron specifically so I can combine. :) But anyway, even though Quinn Fabray is no longer a central figure in Glee, I still absolutely love Dianna Agron and this Twiggy-inspired Nylon cover is just fabulous. My look decides to combine a little bit of Dianna and a little bit of Quinn, sort of a "where Dianna ends and Quinn begins" kind of take on the challenges.

Hope you like what I've come up with and enjoy this week's Cover Girl and Wardrobe Department, everyone!