Nature Inspiration #51: Wolves & Off Topic #45: Winter Chic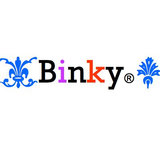 Thank you so much HarperLeo for picking my look as winner of the Orchid challenge, I'm stoked that you liked my look. And congratulations Magda_ooo on winning the All American challenge! Your look was absolutely phenomenal and I'm happy that you were also chosen winner this week. :) Apologies for this last combo of the day but tomorrow is Tuesday and I have to teach so I won't be here, again. Such is life.

I decided to combine these two challenges together because well, my look inspired by my favorite animal - wolves - is perfect for a winter-inspired challenge too, so of course I couldn't resist to combine. And besides, when else am I going to have a chance to use that fabulous fur vest, right?

Hope you like what I've come up with and thanks for another great challenge Magda_ooo, enjoy this week's Nature Inspiration everyone!