Heel Madness #80: Dsquared2 Platform Shoe & My Style Icon #40: Anna Wintour & We All Need Fashion #82: Holiday Gems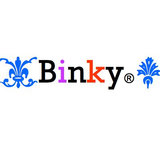 Congratulations Fassionista on winning the Charlotte Olympia challenge, and Magda_ooo on winning both the Ashley Greene and Pale and Charming challenge! You girls are so on a roll, happy for you both. Apologies for yet another triple combo but man, I am still crazy behind.

I decided to combine these three challenges together because I just think Anna Wintour would be the kind of person who wears some "holiday gems" and those fabulous Dsquared2 heels. She IS Anna Wintour after all! And plus that necklace that I desperately wanted to use just screams her name, so you know me. I can never resist the temptation!

Hope you like what I've come up with and thanks for another great challenges Fassionista and Magda_ooo!