Ear Candy #12: Lanvin Danseus Swarovski Crystal Clip Earrings & ICILAD #102: Zack Women's John Zack All over Sequin Cut out & Je t'aime #55: Lanvin Happy Bag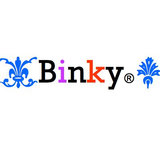 Congratulations Magda_ooo on winning the Rewind Vintage challenge, Anncaye on winning the Miu Miu challenge and Dowish on winning the Givenchy challenge! You are all so very talented and I'm just happy to see that you've all won challenges this week, you so deserve them. Apologies for yet another triple combo, I just don't know when to stop! :)

I decided to combine these three challenges together because the earrings, the bag and the dress were all sitting next to each other in my favorites and they looked great together so I got my excuse to combine once again. Besides a dress like that calls for a fab bag and pair of earrings right?

Hope you like what I've come up with and thanks for another great challenges Magda_ooo, Anncaye and Dowish!