The Little Black Dress #100: RED Valentino Polka-Dot Velvet-Jacquard Dress & Wardrobe Department #24: Lucy Ricardo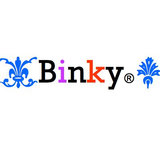 Congratulations BeautifulNoise on winning the Comme des Garcons challenge and CZF3 on winning the Quinn Fabray challenge! You both created such amazing looks for the previous challenges and I'm happy for your wins. Apologies for the combo, but I'm still trying to catch up and you know how it goes. :)

I decided to combine these two challenges together because for some reason that RED Valentino dress has a vintage I Love Lucy feel and I can't help myself but combine yet again. Besides, I think Lucille Ball would've loved that dress, don't you think? Great choices for this week's challenge, I love em!

Hope you like what I've come up with and thanks for another great challenges BeautifulNoise and CZF3!