Italian Style #86: Red Valentino Double Breasted Coat & Make It Work: Malene Birger Lace Shell Top & Songspiration #153: Raggamuffin by Selah Sue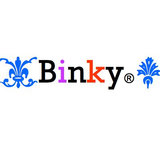 Congratulations Pnklmnade on winning the Dolce & Gabbana challenge, Dowish on winning the Jimmy Choo challenge and Ooilst on winning the Christina Perri challenge! You are all so talented and I'm happy for your wins. Apologies for the combo and for being MIA lately - I've just been so busy in real life that sometimes I neglect my SS duties. I hope you understand. ;)

I decided to combine these three challenges together because I think that coat and the top are just great together and they match the feel of the song Raggamuffin by Selah Sue, so you know I couldn't resist to combine. Besides, I'm so freakin' behind I don't know how else I can ever catch up.

Hope you like what I've come up with and thanks for another great challenges Pnklmnade, Dowish and Ooilst!