HWYWI: Rock On!! & Leather Lover #53: Mason by Michelle Mason Leather and Crepe-Jersey Camisole & The Women #116: Amber Heard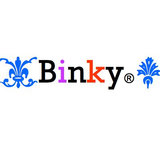 Congratulations Natural Born Styler on winning the Casual Cool challenge and Magda_ooo on winning the Balenciaga and Amanda Seyfried challenges. You both are so deserving of the wins, you're so incredible. I'm happy for you both. Apologies for yet another triple combo, you know my situation. :)

I decided to combine these three challenges together because I thought the theme rock on, that Mason by Michelle Mason camisole and Amber Heard totally work together, especially since I found that totally rockin' photo of hers. Now wouldn't this make a totally rockin' look for Amber Heard?

Hope you like what I've come up with and thanks Natural Born Styler and Magda_ooo for another great challenges!