Ballerina Lovers #63: Mulberry Tiger Print Calf Hair Ballet Flat & The Little Black Dress #101: Nina Ricci Short Dress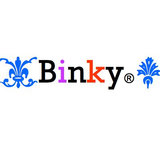 Congratulations HarperLeo on winning the Christian Louboutin challenge and NSBW on winning the RED Valentino challenge! I'm happy for you both, you're both so fabulously talented and deserve the wins. Apologies for this last combo of the day, but you know how it is. :)

I decided to combine these two challenges together because that Nina Ricci dress just looks amazing with the Mulberry ballerinas and you know I can never resist the temptation to just combine. Plus, I do have the perfect earrings for this combo.

Hope you like what I've come up with and thanks for another great challenges HarperLeo and NSBW!