Color of Fashion #164: Orange Winter Sky & The Winonas Relaunch #83: Japanesque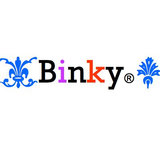 Congratulations Fassionista on winning the Lady In Red challenge! Your look was truly red hot and I'm happy to see Magda_ooo has chosen you as winner. It's good to see you back active in this site. :) Apologies for yet another combo, I won't be here tomorrow because I have to teach so you all know the drill.

I decided to combine these two challenges together because most of the Japanese-inspired items in my favorites are in the "orange winter sky" color, so I figured this calls for another combo. I just stole that top like five minutes ago from Dowish, I couldn't resist using it now, isn't it the best? The rest I can't remember who I stole from - but I did steal them all.

Hope you like what I've come up with and thanks for another great challenges HarperLeo and Fassionista!