Hott Tops #13: Proenza Schouler Tie-Dye Cotton Jersey Top & Trendy Trends: Big Bold Prints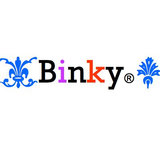 Congratulations Magda_ooo on winning the M'oda Operandi challenge and Magic Pudding on winning the Military Coat challenge. Wow, you girls are on a roll this week, so happy for you both. Keep up the great work. Apologies for yet another combo, but you know me, I'm behind, I won't be here tomorrow so I must do what I can to catch up.

I decided to combine these two challenges together because that Proenza Schouler top seems perfect for this week's Trendy Trends challenge too. I don't really wear prints IRL so tie dye is already bold enough for me. :)

Hope you like what I've come up with and thanks for another great challenges Magda_ooo and Magic Pudding!