Modern Makeover #123: Virginia Woolf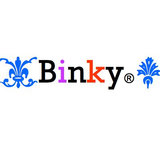 Congratulations BeautifulNoise on winning the Cosette challenge, your look was just so spot on perfect and I loved it so much, I had to crown you winner. :) Keep up the great work, my talented twin! Sorry I'm a bit late with this, there were so many challenges I had to keep up with, some was bound to fall through the cracks.

This week's choice is a genius one, I love Virginia Woolf, she was one of my inspirations, and the woman had style too! :) I decided to keep her original style but give a modern spin to it for this challenge. Plus I've been dying to use that skirt!

Hope you like what I've come up with and thanks for another great challenge, BeautifulNoise!