I'M BACK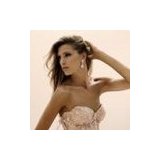 Wow. Seems like ages since I last was here on SS. So sorry that I've not been around lately. There's been a lot going on lately, and I just haven't had the time or motivation to be here and make looks, and comment. So sad that I haven't been here, beacuse I love SS, and you guys!

So, that's going to change, for real this time! I'm planning on being more active on this site, making looks, commenting on looks, making challenges on my new group ($50 challenge!), and just being on the site, exploring fashion! :)

So here's my newest look - really hope you guys like it! So happy to be back! :))

Love, Celine.