Songspiration #154: Blackbird, The Beatles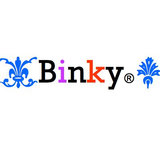 Congratulations HarperLeo on winning the Selah Sue challenge, your look was so amazing. I'm happy for your win. And what a great song choice for this week, I love The Beatles and this is one of my favorites of theirs.

Just like everyone in the world, the news of what happened in Newton, CT shocked and saddened me. My prayers go out to those children, the teachers and their families. What an awful, awful tragedy. I hope this will never happen again - whether in America or anywhere in the world. Life is just way too precious.

Hope you like what I've come up with and thanks for another great challenge, HarperLeo!