Pop Culture Challenge #216: The Holiday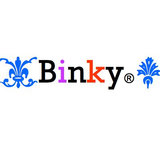 Hello everyone! It's December and we are celebrating the holidays here with our theme "Tis The Season" and for our movie week, I've chosen a fun, lighthearted romcom for us to watch: The Holiday.

The Holiday is a 2006 American romantic comedy film written, produced and directed by Nancy Meyers. It stars Cameron Diaz and Kate Winslet as two lovelorn women from opposite sides of the Atlantic Ocean, who temporarily exchange homes to escape heartbreak during the holiday season. Jude Law and Jack Black co-star, with Eli Wallach, Shannyn Sossamon, Edward Burns and Rufus Sewell playing key supporting roles. Released to mixed or average reviews by critics, the film became a global box office success, grossing $205 million worldwide, mostly from its international run.

So let's settle on the couch with some eggnog and The Holiday. Have fun everyone!