Catwalk To Closet #1: Marc Jacobs Appliqued Wool-Blend Skirt & Print Ad #107: Oliver Peoples 2012 Campaign Feat. Dakota Johnson & Sunglasses #55: Oliver Peoples Rayford Sunglasses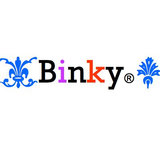 Congratulations Tanya80 on your new group, this looks interesting and exciting, thanks for inviting me. And thank you Underwonder and Preppy for picking me as winner of the Barbara Palvin and Linda Farrow challenges. I'm honored that you both liked my looks. Apologies for this last combo of the night, I'll try to do better next time. :)

I decided to combine these three challenges together, well obviously I chose Oliver Peoples for both the print ad and sunglasses challenge for a reason - and the Marc Jacobs skirt from the first Catwalk to Closet challenge just fits so perfectly in my look here so I figured, I have to add one more mix in the combo. Sometimes things just happen that way here.

Hope you like what I've come up with and thanks for a great new challenge, Tanya80. Enjoy this week's Print and Sunglasses challenges everyone!