Modern Makeover #124: Jessica Rabbit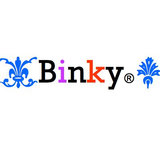 Congratulations Romy72 on winning the Virginia Woolf challenge! You're such a talented stylist and I'm happy to see that BeautifulNoise has chosen you as winner. It's good to see you on a winning streak and I hope it continues into the new year. :)

This week's challenge is so much fun to do. Jessica Rabbit is a bodacious broad, and she's not afraid to show it - so definitely it presents a fun but at the same time quite difficult challenge. :) But luckily I have this dress in my favorites that I have been itching to use and it's sexy, flirty but at the same time sophisticated and I think it'd be perfect for a modern day Jessica Rabbit.

Hope you like what I've come up with and thanks for another great challenge, Romy72!