Color Combo #53: Red, Black and Green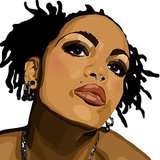 Merry Christmas myladybloom and congrats on your win. I am thrilled to do a Kwanzaa themed look for this challenge as December 26th is the first day of Kwanzaa and it lasts until January 1st. While I don't exactly do the whole celebration thing, I like the principles that are celebrated each day of the week.

They are
Umoja (Unity)
Kujichagulia (Self-Determination)
Ujima (Collective Work and Responsibility)
Ujamaa (Cooperative Economics)
Nia (Purpose)
Kuumba (Creativity)
Imani (Faith)

I hope you like my look!