Italian Style #88: Versace Rock n Roll Pencil Skirt & Leather Lover #55: Valentino The Rockstud Leather Clutch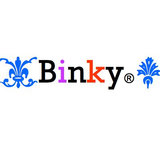 Congratulations Natural Born Styler on winning the Fendi challenge and Magda_ooo on winning the Mihara Yasuhiro challenge. You're both so freakin' talented, I'm more surprised if you don't win a challenge. ;) So happy for you both, and apologies for combining still, you know how it is.

I decided to combine these two challenges together because somehow that skirt and the clutch just work so well together, and plus I have the right top and shoes for this look so I figured, why not do a combo again?

Hope you like what I've come up with and thanks for another great challenges Natural Born Styler and Magda_ooo!