Garde-Robe: Spikes & My Style Icon #42: Angelina Jolie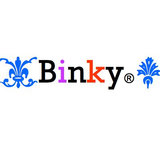 Congratulations Romy72 on winning the On Holiday challenge and Tanya80 on winning the Rachel Bilson challenge! You both created such amazing looks, I'm happy for your wins. Keep up the great work ladies. Apologies for yet another combo, but hey, it's me and I can't stop. ;)

I decided to combine these two challenges together because well, Angelina Jolie and spikes... a no-brainer, really. :) This hot mama of six can still pull off spikes, studs, leather like no other, and I love her for that. And besides, that dress has been in my closet for too long and just screams to be used for this combo.

Hope you like what I've come up with and thanks Romy72 and Tanya80!