ColorCombo #53: Black, Red and Green & Lace Lovers #69: Valentino Macrame Lace & Silk Dress & Movie Moment #94: Elf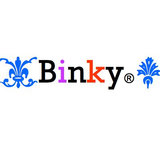 Congratulations MyLadyBloom on winning the Gold, white and cream challenge, Ooilst on winning the Carven challenge and Pnklmnade on winning the Finding Nemo challenge! You all created such fabulous looks and you all deserved the wins. Apologies for this triple combo, as always I'm trying to fit in a lot of things I missed while I took a break from SS... :)

I decided to combine these three challenges together because well, black, red and green are the colors of Christmas, Elf is a Christmas movie and that Valentino dress is in green so... yeah of course I'm going to combine everything. Would you have it any other way? LOL.

Hope you like what I've come up with and thanks MyLadyBloom, Ooilst and Pnklmnade for another great challenges!