Color of Fashion #166: Holiday Purple & Wardrobe Department #26: Robin Scherbatsky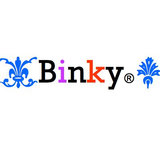 Thank you so much HarperLeo for picking me as winner of the Lisbeth Salander challenge! I loved your challenge and it's always an honor to win. :) And of course, apologies for this last combo of the day but how am I going to survive this site without these things?

I decided to combine these two challenges together because I think holiday purple is a great color for How I Met Your Mother's Robin Scherbatsky, the fabulous news anchor and coolest girl in the world (or at least in the HIMYM universe anyway). She's one of my favorite characters so I hope you enjoy this week's challenge too.

Hope you like what I've come up with and thanks HarperLeo for another great challenge. Enjoy this week's Wardrobe Department everyone!