Songspiration #155: Settle Down - Kimbra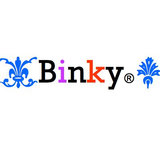 Congratulations Pnklmnade on winning the Blackbird challenge, I loved your look and I'm happy to see HarperLeo has chosen you winner. You so deserve it babe, happy for your winning streak. :)

This week's chosen song is awesome. I love Kimbra, and this one in particular always puts a smile on my face when I listen to it, plus the music video is just too adorable. And bonus, I have the perfect dress for this song too - I've had it for ages and I finally can use it for a challenge so yeay for that.

Hope you like what I've come up with and thank Pnklmnade for another great challenge!