The Historians #37: Buryat/Mongolian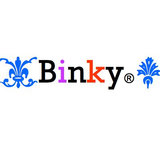 Congratulations Pnklmnade on winning the Scottish Clans challenge! Your look was amazing and so perfect, I'm happy to see ClosetNerd has crowned you winner. Keep up the great work, lady! :)

This week's challenge is also quite hard but definitely super interesting that I just have to participate. The Buryat/Mongolian traditional clothing is full of colors, rich in details and absolutely fascinating... and luckily I have this top that I stole from HarperLeo a while back that is somewhat like a Buryat traditional clothing. And when I googled - I found that some wear a top/pants combo, so I figured I'd do the same, while I have those awesome pants in my favorites still.

Hope you like what I've come up with and thanks for another great challenge, Pnklmnade!