The Historians #37: Buryat/Mongolian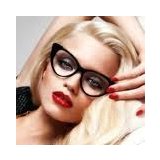 To my sister.
Her life's work was in China and she spent a good part of it in Mongolia. She spoke lovingly of its people, culture, and landscape.

She called me one time at night in Mongolia just to tell me she was lying in a field watching the stars in Mongolia.
A few pictures from her time there..

The cover photo from 1999 her first time there, having fun with the locals. She shaved her head to fit in! In the look, it the middle of the winter and she was hanging out with semi wild horses.

Thank you to pnklmnade for having me remember those times.