The "IT" Item #183:Diane Von Furstenberg New Koto Jersey Stripe Skirt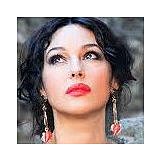 Once more, a very big thank you to magicpudding for choosing my look as the winner of last week's challenge! It was a great challenge and I had so much fun creating & styling the look!

As usual, it is impossible to send a personal invite to everyone but of course, as you already know, all of you are invited to join me if you wish to do so!!

I look forward to see you amazing talents!