Jasmine24's Infinity Pool Party!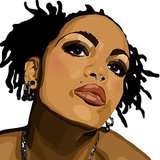 Happy Birthday Jasmine. This is a great locale for your party. The purse from magicpudding's Handbag Mania Challenge that I never got to do is for you as is the Naughty & Nice Box. The holographic shirt can be used as a cover-up poolside, then grab the clutch, switch out the sandals for heels later for a night on the town. .
Oh and I think that the deep electric blue of the scalloped shorts and bathing suit will be a big color this year!