Own the Boudoir #10: Lace Lingerie Look of Love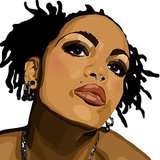 Thanks so much for the win, magda. I appreciate it

The challenge i have set this week is for you to creat a look of love using lace lingerie. I have never been much of a lace lingerie person. I love silk robes and silk pajamas. That smooth feel on my skin was so sensuous while lace felt scratchy. Well, this Christmas I found out, due to a present from my hubby, that "good" lace can feel as smooth as silk and just as sensuous.

Hope you can all join me in this new challenge Lace Lingerie Look of Love.