The "IT" Item #:185 The Row Retlum Top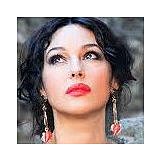 Once more, thank you so much for naming me the winner of last week's challenge, NekoJapkat!

I hope that you all like what I've chosen for this week's new challenge and please feel free to join me if you wish to. The more the merrier!!