HWYWI: Animal Print & Je t'aime #59: Lanvin Lanvin Frayed Tweed Jacket & The Winonas Relaunch #86: Bright Outlook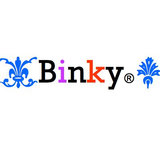 Congratulations Ooilst on winning the Grunge challenge, Tanya80 on winning the Givenchy challenge and Preppy on winning the Winter Neons challenge! You three are on a roll this week, I love it. Happy for your wins.

I decided to combine these three challenges together because, well, as Fassionista has explained in her look, that Lanvin jacket from this week's Je t'aime looks so good with Animal Prints, and it's bright enough for me to triple-combine with this week's Winonas - especially since I stole every single item in this look. :) Obviously I can't remember who I stole them from, but you know me. They're all stolen.

Hope you like what I've come up with and thanks for another great challenges Ooilst, Tanya80 and Preppy!