Ballerina Lovers #67: Chloe Capretto Leather Ballerina Flats & The Women #121: Bianca Balti & Ti Voglio Bene #1: Dolce&Gabbana Ruched Crepe and Lace Dress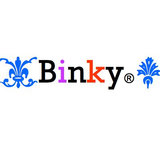 Thank you so much Magda_ooo for picking me as winner of the Del Toro challenge, I so appreciate it. And congratulations Preppy on winning the Laetitia Casta challenge and Ooilst on your new fabulous group. More challenges = more fun in my book. :)

I decided to combine these three challenges together because I think those Chloe flats look great with this Dolce & Gabbana dress from Ti Voglio Bene's inaugural challenge and looking at this, I am sure Bianca Balti would dazzle in it... she's so gorgeous, she can pull off anything.

Hope you like what I've come up with and thanks for another great challenges, Preppy and Ooilst. Enjoy this week's Ballerina Lovers, everyone!