Catwalk to Closet #5: Fendi Fendi Medium 2Jours Color Blocked Leather & The Men #105: Guillaume Canet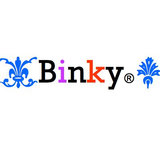 Congratulations Preppy on winning the Alexander Wang challenge and BeautifulNoise on winning the Rupert Friend challenge. I think you both are super talented and I'm happy for your winning streak. Enjoy it ladies. :)

I decided to combine these two challenges together because, I don't know, I started doing my look for a coffee date with the sexy Frenchman Guillaume Canet, and for some reason the Fendi bag looks so great here so I decided to just roll with it. BTW, great choice for this week's challenge, BeautifulNoise, we really are long lost twins - we have such similar tastes - and I've always loved the fact that he and Marion Cotillard are together, it feels like the perfect ending to Love Me If You Dare (Jeux D'enfants).

Anyway, hope you like what I've come up with and thanks for another great challenges Preppy and BeautifulNoise!