Off Topic #50: Celebrity-Inspired & The Little Black Dress #106: Balmain Embellished Leather Dress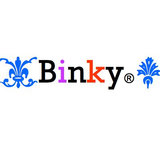 Congratulations Anncaye on winning the Front Row challenge and Fassionista on winning the Goat Iris challenge. You both created such amazing looks, I'm happy to see that Romy72 and BeautifulNoise have crowned you winners this week. You so deserve the wins, ladies.

Apologies for the combo, again, but I can't help myself. I've used that Balmain dress before in my Angelina Jolie look and I realized that this dress would also look amazing on Mila Kunis for an edgy editorial in Interview Magazine or something. And I found the perfect inspiration photo too, so of course I couldn't resist to combine again.

Hope you like what I've come up with and thanks Anncaye and Fassionista for another great challenges!