Print Ad #111: Chanel Spring-Summer 2013 & Word Inspired #58: Want It!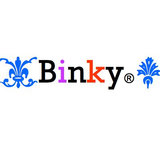 Congratulations BeautifulNoise on winning the Guess by Marciano challenge and HarperLeo on winning the Faith, Hope and Love challenge. You both are two of my favorite people here in SS and I'm happy for your wins. Keep it up. ladies.

Apologies for combining again, but I can't help myself. When I saw this week's Print Ad, my mind went "I want it!" so I figured it was a good idea to combine. ;) Who doesn't want a closet full of Chanel, am I right? And this Spring/Summer 2013 is just everything I love about the brand. Too bad there aren't too many Chanel items here, but I used items that made me go "I want it" for this look.

Hope you like what I've come up with and thanks BeautifulNoise and HarperLeo for another great challenges!