Fragrance Inspiration #148: Enchanted Forest by Vagabond Prince & Leather Lover #58: Balmain Chain-Embellished Leather Dress & Songspiration #157: Skyfall, Adele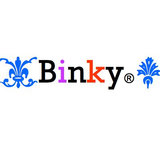 Congratulations Malu82 on winning the Christopher Kane challenge and HarperLeo on winning the Florence + The Machine challenge! You both are so talented and I'm happy for your wins. Apologies for this last triple-combo of the day, you know I can't resist. :)

I decided to combine these three challenges together because I think that Balmain dress is just perfect for my look inspired by Adele's Skyfall. It even has a Bond-girl feel, doesn't it? And the fragrance just looks great here so that's basically the reasoning behind this combo. Great song choice for this week, HL, I love Adele and this song just won her a Golden Globe and hopefully she'll take home the Oscars too. She sure deserves it.

Hope you like what I've come up with and thanks for another great challenges Tanya80, Malu82 and HarperLeo!