ICILAD #104: AKRIS Sand Multi Printed Silk Dress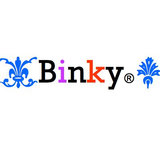 Thank you Ooilst for restarting this group in Agent2278's absence, I hope she returns soon to this site but int he meantime, I'm glad this group is active again, I love dresses after all. :)

This week's choice of dress is just gorgeous and cool. For some reason it gives me a hippie/boho vibe, so I decided to style it a little boho chic, especially since I have the perfect bag for it. And I just stole those earrings like an hour ago from Anncaye, but I can't resist to use them now so thanks Anncaye for letting me steal from you often.

Hope you like what I've come up with and thanks for another great challenge, Ooilst!