Handbag Mania #90: Charlotte Olympia Charlotte Olympia Hula Pandora Clutch Bag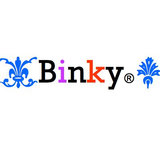 Congratulations Tanya80 on winning the Hermes Birkin challenge! You are a phenomenal talent, and your looks are all so magnificent, are we even surprised that you keep winning challenges? You deserve to win each one of them, darling, I am in awe of you.

This week's choice of handbag is just so cool. I am loving Charlotte Olympia lately - I wish I could have every single item the brand ever created in my real life closet. Ah, to dream. Anyway, that clutch bag definitely gave me a beach vibe, so I decided to come up with something beach-y casual, I hope this will send some tropical warmth your way, I know most of you are still bracing the cold winter now.

Hope you like what I've come up with and thanks for another great challenge, Tanya80!