Color of Fashion #171: Silver Pink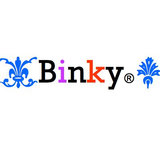 It really is good to be back here in this site. Even though my look builder keeps having trouble lately, I'd rather be here than anywhere else - mostly because of all my SS siblings, you girls (and gays) are irreplaceable. :)

Anyway, this week's color is one of my favorites, I do love anything pink and silver-y, metallic pink is the more sophisticated of the shade. And plus I have this dress that I have been itching to use but haven't found an excuse to do so until now. It all works out.

Hope you like what I've come up with and thanks for another great challenge, HarperLeo!