SS Weekly: Fifty-Third Edition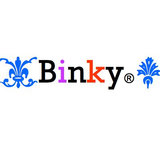 Hi girls! Welcome to another edition of SS Weekly. Let's get straight to the news.

First, PARTIES. This week, we have Jen1987's 600th Look Idol Worship Party, Sugerpie19's 20th Birthday Vargas Pinup Pool Party and SS June Birthday Party: Brand Yourself hosted by Veritii. Get your looks ready.

Second, CHALLENGES. This week, Fashion Alphabet goes partying, Fashion Meets Photography finds an Angel, Filmdom A-Z watches House Of Flying Daggers and The Ice Storm, Freaky Friday's mom and daughter share a jumpsuit, Garde-Robe goes 80s, Gender Benders goes musical with Professor Harold Hill, How Would You Wear It? wears a red day dress and takes a striped tee to a brunch date, Jewelry Rocks continues it's contest, Make It Work wears some crazy pumps to High Tea, My SS Feelings is feeling Sunny, Pop Culture Challenge pays homage to TV Crime shows, Poster Inspired is inspired by Bride Wars, Print Ad takes on the Jimmy Choo ad, Songspiration sings Flightless Bird, American Mouth, The IT Item wears a Magaschoni cardigan, The Dressing Room enters a Masculine Bedroom, TV Magic goes to the Late Show With David Letterman, and Walternative Style dresses like Bianca.

Third, The Winonas will take a short break while I'm busy with work and will resume its activities soon. I'll keep you posted. Don't forget to enter Jewelry Rocks new contest and win a beautiful ring. And this week we celebrated Sugerpie19's birthday on June 2nd so don't forget to wish her a happy birthday.

That's it from me! This is Binky for SS Weekly, have a great day!