Color of Fashion #172: Mimosa & Lace Lovers #74: Stella McCartney Lace Skirt & Word Inspired #59: Miami Vacation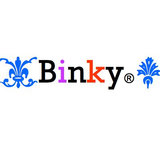 Congratulations Tis4tweety on winning the Alexander McQueen challenge and Bianca Ariel on winning the I Want It challenge, you both are so talented and I'm happy for your wins. And I hope the outcome of last night's Superbowl was what you expected, HarperLeo, if not, I hope you didn't drown your sorrow in mimosas. ;)

I decided to combine these three challenges together because well, the skirt and the color mimosa just make me think of vibrant Miami somehow, so I figured I'd just create a look for a Miami vacation in mimosa. :) Besides, sipping mimosas by the beach sounds fun, right?

Hope you like what I've come up with and thanks for another great challenges, HarperLeo, Tis4tweety and Bianca Ariel!