Catwalk to Closet #6: McQ by Alexander McQueen Long Cape & The Winonas Relaunch #87: Winter Glam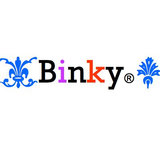 Thank you so much Preppy for picking me as winner of the Fendi challenge, and congratulations HarperLeo on winning the Bright Outlook challenge. You are on a roll this week, sista. So happy for you. ;) Apologies for another combo, you know how it is.

I decided to combine these two challenges together because, well, it's a no-brainer really, I can't think of a winter glam look without a little McQueen, can you? :) Besides, I've always wanted to wear a cape and Shopstyle is the only place I can do so. Stupid tropics. Anyway, I don't have time to send out invites, so I hope you all will participate in this challenge anyway.

Hope you like what I've come up with and thanks HarperLeo for another great challenge. Enjoy this week's Catwalk To Closet, everyone!