CASAH #162: Giuseppe Zanotti - Swarovski on Grosgrain & Off Topic #52: Less Is More & Sunglasses #59: House of Holland 'Peggy' Round Acetate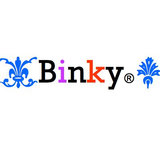 Congratulations Preppy on winning the Jimmy Choo and KTZ challenges and Natural Born Styler on winning the Like A Boy challenge. You both are my style gurus and I'm happy to see that you both are on a roll this week. Apologies for this last triple combo of the day, I promise I'll do better tomorrow. :)

I decided to combine these three challenges together because well, the sunglasses match the shoes and since black and white scream minimalism to me, I thought why not combine with this week's Off Topic as well? Besides I have a lot of black and white items that I need to start using.

Hope you like what I've come up with and thanks for another great challenges Preppy and Natural Born Styler!