Garde-Robe: Tipping The Velvet & Pop Culture Challenge #223: Joseph Gordon-Levitt & Zooey Deschanel & Trendy Trends: Bows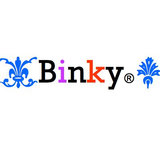 Congratulations MyLadyBloom on winning the Nu Goth challenge and Anncaye on winning the Luxury Fragrances challenge. You both are so talented and I just love visiting your stylebooks, your wins were so deserving and I wish you many more. Apologies for triple combining these challenges with Pop Culture Challenge, but you know how it is. :)

I decided to combine these three challenges together because velvet and bows remind me of Zooey Deschanel and since this week's PCC is Joseph Gordon-Levitt & Zooey Deschanel, I thought I'd create a velvet/bow look for both of them. And that is the reasoning behind this.

Hope you like what I've come up with and thanks for another great challenges MyLadyBloom and Anncaye. Enjoy this week's Pop Culture Challenge, everyone!