Print Ad #112: Just Cavalli Spring/Summer 2013 & She Wears The Pants #1: Dries Van Noten Pyrus Pants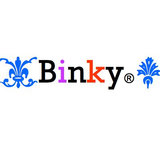 Congratulations Tanya80 on winning the Chanel challenge, your look was magnificent and I'm sorry for being late at this, I promise I'll do better next time. :) And congrats on another cool new group, Ooilst, you are bursting with creativity lately, I love it.

I decided to combine these two challenges together because I thought those Dries Van Noten pants go real well with this week's print ad inspiration, and plus I really wanted to play with prints and this combo provided the perfect excuse for me to do just that.

Hope you like what I've come up with and thanks Tanya80 and Ooilst for another great challenges!