Interpretation #33: Raven & The Little Black Dress #107: Roland Mouret Olga Crinkled Stretch-Satin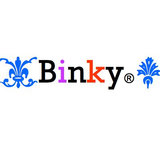 Congratulations Magic Pudding on winning the Cake challenge and Pnklmnade on winning the Balmain challenge. You both created such incredible looks and I'm happy to see that you've both been crowned winners. Apologies for yet another combo. I am still wildly behind. :)

I decided to combine these two challenges together because somehow that Roland Mouret dress reminds me of a raven, so I figured, I sorta have a legitimate reason to do another combo. Birds freak me out but I do think ravens are pretty magnificent, as long as they don't fly around my head. I know, I know, I have like a thousand phobias. Hehe.

Hope you like what I've come up with and thanks for another great challenges Magic Pudding and Pnklmnade!