Make It Work #185: Charlotte Olympia Priscilla Glitter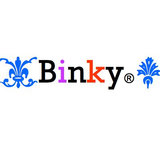 Congratulations Ooilst on winning the Mary Katrantzou challenge! You are so immensely talented and I'm happy that you're on a roll lately, you so deserve it girl. I hope you win way more often. :)

This week's challenge is just way too much fun. First, I already have those Charlotte Olympia pumps in my favorites, and second, the scenario made me laugh out loud. I love your brain, Ooilst. :) Now, as someone who doesn't have that many girl friends, I do live by the "bro code" instead and that means no going out on a date with your friend's ex so I wouldn't blame this hypothetical friend for punishing me, so I guess I'll just suck it up and roll with the punches, and I figured an all-black look with gold touches and red lips would be the trick. Sure, with an all-black look those pumps attract even more attention, but the trick is to make it seem like you do it on purpose, you see, instead of being the victim of a prank. ;)

Hope you like what I've come up with and thanks for another great challenge, Ooilst!