CASAH #163: Christian Louboutin Daffodile 160 Crystal-Embellished Leather Pumps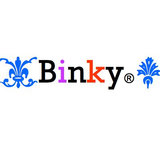 Congratulations Tanya80 on winning the Giuseppe Zanotti challenge! Your look was spectacular and you so deserve the win. You are the reigning queen of style, darling. :)

This week's shoes are absolutely amazing, but then again, we don't expect anything less from Christian Louboutin, don't we? I know for sure I can't walk in those shoes, I'm not even sure I can actually stand in them but oh they are just so pretty to look at. I like the idea of wearing fabulous sparkly heels with something casual and relaxed for the weekend, so this is what I came up with. Plus I really wanted to pair that top with those shorts.

Hope you like what I've come up with and thanks for another great challenge, Tanya80!