NATURAL BORN STYLER'S 300TH LOOK SHOE PARTY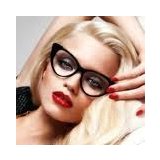 Congrats Natural Born Styler on 300 looks! Your stylebook is truly amazing and you are an incredible asset to our sisterhood.

I look forward to many more remarkable looks from you ;)

A fun idea for party, my absolute favorite shoes must be full of color!